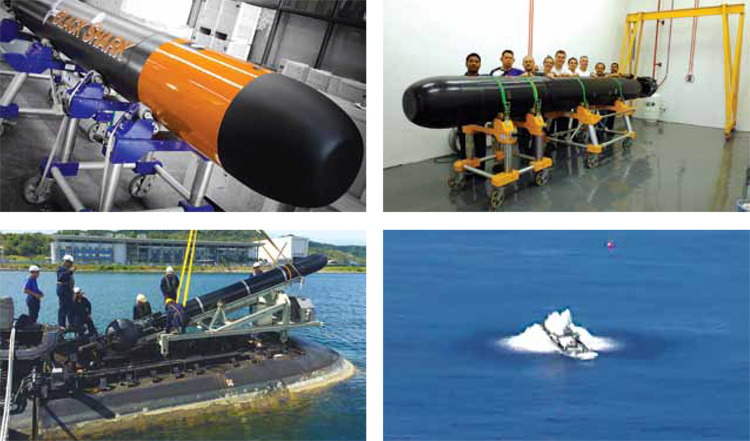 Black Shark, a heavy weight torpedo (HWT), is considered one of the top products of Whitehead Sistemi Subacquei (WASS), a company founded by Robert Whitehead over a century ago. WASS is in the forefront of torpedo development and Black Shark is the result of research and cutting-edge technologies in electronics, applied to electro-acoustic field.
Recently, Black Shark was tested on a mission in Malaysia. The Black Shark torpedo WARSHOT firing was from a Scorpene submarine against a dismissed ship used a target. The torpedo is real technological excellence from WASS.
In the demonstration in China Sea waters, facing the military base of Kota Kinabalu, in Sabah region, the firing confirmed the excellent performance of Black Shark in terms of its communication's reliability with the fire control system through the fibre optic cable, of dynamic and acoustic performances, the effectiveness of its ignition chain and the explosive charge.
WASS and the Malaysian Navy have over 20 years of close relationship and the recent demonstration was carried out by the Navy technical staff with the WASS team. The demonstration is a matter of pride and satisfaction to both the entities.
Black Shark has been shortlisted by India for the Scorpene submarine with BDL being nominated as the production agency. With execution of this contract, the Indian Navy would have in its inventory the most lethal, advanced and proven HWT in the world.