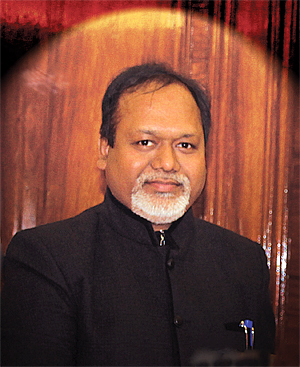 On November 5, 2018, Prime Minister, Narendra Modi proudly declared to the World that INS Arihant, India's first Nuclear Ballistic Missile Submarine, has successfully completed its first deterrence patrol, which signified the underwater predator had undertaken its maiden long-range mission with "live" nuclear-tipped missiles embarked onboard. He added, "I congratulate all those involved, especially the crew of INS Arihant for this accomplishment, which will always be remembered in our history."
The 6,000-tonne INS Arihant, comes under the direct control of the Nuclear Command Authority with Prime Minister Narendra Modi at the helm. The Prime Minister added, "Today is historic because it marks the completion of the successful establishment of the nuclear triad. India's nuclear triad will be an important pillar of global peace and stability." We all at SP Guide Publications also offer our felicitations to the Indian Navy.
Apart from completing India's Nuclear Triad there was good news for the industry as the requirement of ancilliary systems gave impetus to many organisations/companies. India can now proudly claim that the ATV project has been the most successful of what is now called the 'Make in India' Initiative.
Then there an update on the technologies for submarines. The pace of submarine technological development globally, appears to have made even the Moore's Law redundant. From Stealth, Sensors and Acoustic Superiority, Silent Propulsion System, and Air Independent Propulsion; the author has attempted a formidable canvass on submarine technologies. Stealth construction techniques is one of the key technologies now being followed by all defence platforms as it makes them difficult to detect by all type of sensors.
In an article on Rejuvenation of Indian submarine fleet, the author concludes that the 30-years long term perspective plan for building submarine force levels and its modernisation entails 18 diesel-electric conventional submarines, six SSNs and four SSBNs to emerge as a force to reckon with in the Indian Ocean region. However there is an emerging view that despite the approved programmes for rejuvenation, India is unlikely to have a credible submarine fleet by 2030 to match the emerging prowess of China.
On the Tenth Anniversary of the Indian Ocean Naval Symposium (IONS) the theme selected for the seminar was "IONS as a Catalyst for SAGAR". This is in line with the vision of the Prime Minister Narendra Modi of 'SAGAR' (Security and Growth for All in the Region). Then there is a write up on the planned acquisition of 24 Sikorsky MH-60R (Romeo) Multi Role Helicopters.
News and flag postings just about wraps this issue. Happy reading all you discerning readers!