buy naltrexone online cheap
where to buy low
dose
naltrexone
Pr.12418 missile boat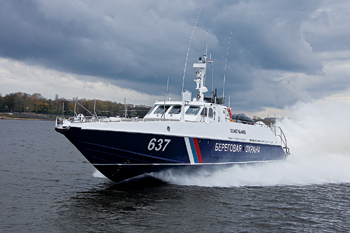 Pr.12150 patrol boat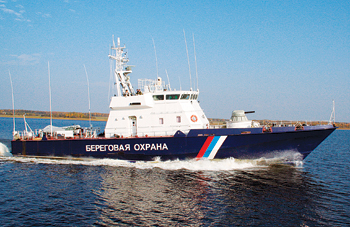 Pr. 14310 patrol boat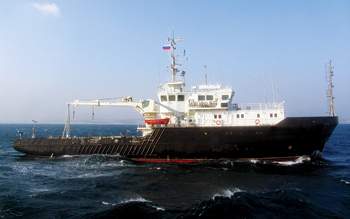 Pr. 19910 light survey vessel
Many states consider the problems of coastal defense, territorial waters and exclusive economic zones control as one of the top priorities and a primary mission for their navies. This is the reason why experts forecast steady demand in the global market for littoral ships, in particular patrol boats and small displacement ships.
Russian shipbuilding enterprises are traditional leaders in the littoral ships segment.
Russia's expertise in medium and small displacement shipbuilding is focused in the city of Rybinsk at Vympel Shipyard which produces ships and boats both for national Naval Forces and Coast Guard, as well for foreign navies. As a result of constantly increasing demands that challenge a naval ship - including difficult service conditions as well as the necessity to withstand hostile naval forces VYMPEL is involved in the process of adoption of new projects and in the modernization of those which are already well known by customers.
The main projects of this type being produced by Vympel Shipyard JSC are the project 12150 Mangust and the project 14310 Mirazh boats being successfully operated by the Russian Border Guards. Thanks to the employment of specialized devices such as the Arneson-type drives with partially submerged propellers and sets of automatically controlled bottom interceptors, these boats possess high speed, maneuverability and seaworthiness characteristics which enable them to intercept almost any maritime target. Mangust is fast skimming boat with "deep-V" hull form made of aluminum-magnesium alloy can achieve its maximum speed of 53 knots and is irreplaceable for solving tasks falling within the scope of duties of maritime police, customs and during search-and-rescue operations. The project is a universal platform which can be used for diverse modifications of the boat according the customer's request. Mangust was upgraded that had resulted in significant improvement of her combat, tactical, seaworthy and technical characteristics and habitability. Upgraded Mangust can in fact be considered as a cost-effective replacement for boats with larger displacement as is equal with them in characteristics but cheaper. To engage surface, aerial and coastal lightly-armored targets patrol boat is equipped with the 12.7-mm universal remotely controlled combat module.
Mirazh patrol boat project 14310 is a fast skimming boat featuring an aluminummagnesium alloy hard-chine hull. Featuring displacement of 120 tons boat has speed of up to 50 knots and range of 1500 miles.
Vympel shipyard also offers Molniya missile boat project 12418. The presentday Molniya missile boat is intended to destroy detachments of enemy combatant boats and ships, amphibious units and convoys; provide screening protection for ASW forces, amphibious units, convoys; conduct tactical reconnaissance, and provide surveillance of the surface situation. In peacetime, the boat is used to protect the state border, patrol, ensure navigation safety, combat piracy and to participate in rescue operations. To do this, the missile boat has all the necessary capabilities. Its maximum speed is 40 knots, range 2300 km, and endurance 10 days. Its armament system includes 16 Uran-E anti-ship missiles receiving target designation from the Garpun-B radar system, the Igla MANPADS on special launcher, a 76mm AK-176 gun mount, and two small-caliber AK-630 close-in AA artillery systems.
Vympel is also involved in manufacture of survey boats - Large Inshore Survey boat project 19920E (320t displacement) and Light Survey Vessel project 19910E (995t displacement).
The boats are intended to perform inshore surveying, buoy laying and maintenance works; maintain, inspect, perform recharging and repair of coastal and floating navigational facilities; deliver personnel, special-purpose equipment and cargo onto unprepared shore. The survey equipment of the boats comprises of multi-beam echo sounder with data acquisition/processing equipment, sounding depth finder, survey profilograph, roll parameter measurement system, sound-in-water velocity meter, self-contained returnable hydrological probe, automated mareograph. Both of these vessels are also provided with a full range communication and navigational equipment.
The above mentioned ships fully correspond to latest trends in shipbuilding, and can enhance combat capabilities of any country's navy by many times. They are fitted with most advanced combat information management systems. In addition, all of them possess large upgrading potentials.
Vympel is interested to participate in upgrade programs of regional Navies employing both the whole range of production and technical capacities and a huge shipbuilding experience which Shipyard has gained within more than 85 years history.

For more information please visit our site www.vympel-r.ru or contact us by e-mail aovympel@yaroslavl.ru