The cornerstone of the doctrinal transformation of the Indian Navy since independence has been self-reliance through indigenisation. Read through the article to know in detail about the various ongoing and future programmes of the Indian Navy.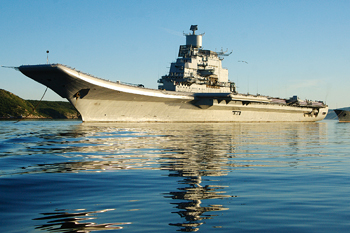 over the counter albuterol walgreens
over the counter albuterol
read here
Wikipedia defines force proj ection "as a term used in military and political science to refer to the capacity of a state to conduct expeditionary warfare, i.e. to intimidate other nations and implement policy by means of force, or the threat thereof, in an area distant from its own territory. This ability is a crucial element of a state's power in international relations. Any state able to direct its military forces outside the limited bounds of its territory might be said to have some level of power projection capability, but the term itself is used most frequently in reference to militaries with a worldwide reach (or at least significantly broader than a state's immediate area)."
Dictionary of Military and Associated Terms, the US Department of Defense 2005 defines, "Power projection in and from the maritime environment, including a broad spectrum of offensive military operations to destroy enemy forces or logistic support or to prevent enemy forces from approaching within enemy weapons' range of friendly forces. Maritime power projection may be accomplished by amphibious assault operations, attack of targets ashore, or support of sea control operations."
British Strategic Perceptions in 1944
At the time when India was on the threshold of becoming an independent nation, the Commander-in-Chief, India, assessed the following vital strategic interests of the British Commonwealth in the Indian Ocean:
Oil supplies.
Control of the eastern and western approaches to India.
Air communications to Iraq, Ceylon, Burma and Malaya.
Control of the seas and the island territories.
Based on the above perspective, in April 1944, a plan was prepared by Vice Admiral Godfrey, the Commander-in-Chief of the Royal Indian Navy (RIN), for submission to the Chiefs of Staff Committee. It had two phases. Phase I proposed the replacement of inefficient ships by modern frigates and sloops, acquisition of eight destroyers and training of personnel by 1947 to man a cruiser. Phase II envisaged the acquisition of aircraft carriers and submarines with associated training and maintenance facilities.
Post-Independence Plan
In August 1947, Rear Admiral J.T.S. Hall was appointed as India's first Flag Officer Commanding, RIN. His Chief of Staff (now called the Vice Chief of the Naval Staff) was Commodore Martin H. St. L. Nott. These two farsighted officers, guided by the then Rear Admiral Lord Louis Mountbatten, then the Viceroy of India, and assisted by Cdr (later Admiral) A.K. Chatterji, the first Director of Naval Plans, Lt Cdr (later Vice Admiral) N. Krishnan, the Staff Officer Plans and Lt Cdr Y.N. Singh, the Navy's first aviator, prepared an "Outline Plan for the Reorganisation and Development of the Indian Navy". It envisioned the following essential roles for the Indian Navy:
To safeguard Indian shipping.
To ensure that supplies could reach and leave by sea in all circumstances.
To prevent an enemy landing on India's shores.
To support the Army in seaborne operations.
The minimum force recommended was two aircraft carriers, three cruisers, eight destroyers, four submarines and miscellaneous small ships to be built in 10 years. The plan envisaged gradual development of the Navy to form two fleets, each to be built around a light fleet carrier.
The plan clearly reflected the Indian Navy's aspiration for regional pre-eminence, apart from several seminal recommendations to remedy the after-effects of the partition of the Navy, like shortages of manpower, constructing new training establishments, disposing of old ships and acquiring immediate replacements.
Growth of the Indian Navy
Ever since, the Indian Navy's growth has strictly been in conformance with the above dictum, with the pendulum gradually shifting from the buyer's Navy to builder's Navy. Cornerstone of the doctrinal transformation of the Indian Navy was self-reliance through indigenisation.
Aircraft Carrier Programme: Since the decommissioning of the first ever aircraft carrier INS Vikrant, the Indian Navy has operated with a huge void in this sphere. INS Viraat was kept operational through periodic cycle of extensive refit to provide life extension. The latest extensive refit included refurbishment in its entirety, to include strengthening of the hull wherever necessary, major overhaul of its propulsion system, comprising twin-steam turbines, re-tubing of its boilers, etc.
The acquisition of extensively refitted and modernised, former Russian intercontinental ballistic missile (ICBM) carrier Admiral Gorshkov, now commissioned as INS Vikramaditya, at the final cost of $2.35 billion, has added new dimension to the Indian Navy's blue-water capability. Vikramaditya has reached its home port and is currently engaged in extensive flying operations to integrate the MiG-29K aircraft into the Air Wing of the carrier.
Indigenous construction of the prestigious 37,500-tonne indigenous aircraft carrier (IAC), formerly known as air defence ship is on track. Vikrant was launched at the Cochin Shipyard Ltd in August 2013 and is likely to be commissioned by end 2015. Vikrant would embark a mix of up to 30 aircraft, including MiG-29Ks, indigenous LCA (Navy) Tejas, as also rotary-wing assets to include Ka-31 airborne early warning (AEW) helicopters. Fixed-wing aircraft operations would be based on short take-off but arrested recovery (STOBAR) concept on an angled flight deck with a 12-14 degree ski-jump. The carrier will be powered by four Hindustan Aeronautics Limited (HAL)- built General Electric LM2500 gas turbines driving two shafts that would give the ship a top speed of over 28 knots.
The follow-on programme of two additional IAC of 45,000 tonnes has the approval of the government. The design finalisation of IAC II and III is in works with the naval designers. Yard nomination for this project would be decided post approval of the design, tonnage and dimensions of the future carriers. Successful launch of the IAC and its follow-on programme would result in realising the pre-independence dream of the Indian Navy to have two fleets with an integrated Carrier Battle Group each.
EADS (now Airbus Defence and Space) is currently consulting with the programme to optimise the platform for flight testing of light combat aircraft (LCA) Navy Mk. I. There are serious misgivings that the indigenous LCA Navy Mk.1 may never actually land on an aircraft carrier, as reportedly, the aircraft is too underpowered for safe carrier operations. Therefore, India's first home-built carrier-borne fighter jet may actually be the LCA Navy Mk.2, powered by a GE F414 turbofan, which meets the thrust requirements prescribed by the Indian Navy.
Projects 17 & 17A: All three ships of the Project 17 Shivalik class, stealth frigates built by Mazagon Dock Limited (MDL) have been commissioned. The ships' stealth capability is provided through the incorporation of systems to minimise its signatures. These include an infrared suppression system (IRSS) provided by Canada's Davis Engineering; acoustic and vibration signatures would be suppressed by use of noise and vibration-proof mounts and the design caters to reduced radar cross-section. These ships are capable of carrying two advanced multi-role helicopters. The follow-on programme of seven stealth frigates under Project 17A will be with design modification to accommodate new generation weapon systems, like Barak-2, medium-range surface-to-air missile (MR SAM)/EL/M-2248, MF STAR combination, plus BrahMos vertically-launched supersonic multi-role cruise missiles. These new generation platforms will be of 6,700-tonne with latest stealth features, including fully concealed weapon systems and sensors. The seven ships will be constructed on the modular concept, with four assigned to MDL and the balance three to Garden Reach Shipbuilders and Engineers (GRSE). All of the seven stealth frigates are expected to be inducted by 2023.
Projects 15A & 15B: Approved in 2000, the three follow-on Delhi class destroyers form the Project 15A have been named as the Kolkata class. The second and third ships will be named as Kochi and Bengaluru. These ships are considerably different from their predecessors with the incorporation of stealth features and advanced technology. The major changes will include the fitment of up to 16 vertically-launched BrahMos missiles and the new long-range Barak NG, long-range surface-to-air (LRSAM) being jointly developed by the Defence Research and Development Organisation (DRDO) with Israel's IAI, as also new sensors. These three ships are expected to join Indian Navy between 2014 and 2016. The government has also approved additional four ships of the same class to be designated as Project 15B and the construction load to be shared between MDL and GRSE. Although the design is the same, these are likely to have enhanced weapons and systems such as BrahMos II and the extended-range Barak (ER-SAM).
Talwar Class: Three follow-on Talwar class GM frigates constructed in Russia have been delivered. These ships have been commissioned as Tej (sword), Tarkash (Quiver) and Trikand (Tri-Pronged). The major change in the new series of stealth frigates is replacement of the Klub missiles with the BrahMos system.
Project 28 ASW Corvettes: Four new stealth ASW corvettes indigenously designed are being built by GRSE, Kolkata. The first of the line is likely to be commissioned shortly. At 2,500 tonnes and entirely designed indigenously for a minimised signature profile to provide stealth capability, these ships would considerably augment the Navy's ASW capability.
Amphibious Capability: With the induction of the landing platform dock (LPD) Jalashwa, the Indian Navy has considerably augmented its amphibious capability. Together with the five landing ship tanks (large), a sealift capability for over 3,500 troops and a squadron of armour now exists. The Jalashwa also carries six SH53 troop carrying helicopters, which together with the existing fleet of the Sea King 42C provides an element for aerial envelopment. To augment its amphibious lift capability, the Indian Navy is now looking to build larger amphibious ships of the LPD variety. This project may be pursued through external design collaboration on the model for the IAC project. Discussions are said to be on with various prospective shipbuilders for selection of suitable design requirements.
Submarines
Conventional: The submarine fleet of the Indian Navy is planned to be augmented to 30 platforms. These are part of Indian Navy's 30-year submarine building plan which was approved in 1999. Under Project 75 (P-75), six new Scorpene class, currently under construction at the MDL in collaboration with the French DCNS are three years astern of the original delivery schedule of 2012-17 and carry a cost tab of Rs. 23,562 crore. As per the revised timelines, the first boat will be delivered in August 2015 and the last in September 2018. The silver lining, however, is that the fifth and sixth submarines of P-75 would be air independent propulsion (AIP) compliant at an additional cost of Rs. 1,000 crore each. Considering the fast depleting force levels compounded by delays in P-75, Indian Navy may perhaps go for additional three Scorpene submarines. Few years ago, the government had approved Project 75 India (P-75I) for construction of six newgeneration submarines with AIP technology for greater underwater endurance and land-attack missile capabilities in collaboration with a foreign shipyard under transfer of technology (ToT) provisions at a cost of over Rs. 50,000 crore As per originally government-approved plans, the first two submarines were to be imported along with ToT for indigenous construction of the remaining four submarines at a selected shipyard. After avoidable delays of several years, the Defence Acquisition Council has given a fresh go-ahead to Indian Navy's original proposal to directly import two of the six diesel-electric stealth submarines from the foreign collaborator and eventually selected for P-75I. The remaining four boats are to be built at the Mazagon Dock Ltd, Mumbai and the Hindustan Shipyard Ltd, Visakhapatnam, under ToT agreement. A fresh approval of the Cabinet Committee on Security to float global tender to import two submarines is still awaited.
Nuclear: Indigenously designed and developed 6,000-tonne nuclear submarine Arihant, which was launched in 2009, attained critical threshold of its nuclear reactor in August 2013. On completion its 'sea acceptance trials' phase, the boat is soon to embark upon various stages of its extensive 'harbour acceptance trials' phase. Going by the current estimates, Arihant is expected to be commissioned by end 2015. Arihant is said to be carrying 12xK- 15 submarine-launched ballistic missiles with a range of 750 km, with both conventional and nuclear warheads. Additionally, it will be fitted for carrying conventional torpedoes and anti-ship and land-attack cruise missiles. Reportedly at a later stage, Arihant and its two successor nuclear-powered ballistic missile submarines (SSBNs) will be fitted for under development 3,500-km, K-4 submarine launched ballistic missiles, a sea-based version of the Agni-III with enhanced range to provide credible second strike capability. To acquire much needed training and operating philosophy of nuclear-powered submarine, INS Chakra, a leased Russian Akula II class SSN, Nerpa has already joined Indian Navy. Reports suggest that Indian Navy has plans for three SSBNs and six nuclear-powered attack submarines (SSNs) to acquire credible second strike capability in the long run.
Naval Aviation
The Indian Navy has on order 12 Boeing P-8I long-range maritime reconnaissance and ASW (LRMRASW) aircraft. These would be delivered by 2015. In a major boost to the Indian Navy's naval aviation modernisation plan, the Defence Acquisition Council (DAC) has recently approved the procurement of nine medium-range maritime reconnaissance (MRMR) planes worth $1 billion and the limited series production of nine carrier-borne LCA (Navy), Tejas to operate from IAC. The original requirement was for six aircraft which has now been increased to nine. The request for proposals or tenders has already been issued to Boeing, Lockheed Martin, Alenia, Saab, Airbus Military, Antonov, Embraer and IAI Elta.
There are also reports to suggest Indian Navy's interest in acquiring a fixed-wing AEW platform for its aircraft carriers, first the INS Vikramaditya, then the three IACs. While Northrop-Grumman's offer of E-2 Hawkeye has been under consideration, the flexibility of the Bell-Boeing V-22, Osprey has in recent times caught the imagination of naval planners.
UAVs: So far as UAVs are concerned, Indian Navy's present force levels of eight searchers and four Herons is woefully inadequate to meet even a fraction of the surveillance requirement. Currently, there are at least four major Indian companies with licences to manufacture.
Seaplanes: Modern seaplanes can provide much needed island support and offshore assets protection, surveillance, long-range search and rescue and casualty evacuation, ultra long-range fleet logistic support, long-range visit board search and seizure operations, humanitarian assistance and disaster relief operations, counter arms and drugs trafficking, human migration, poaching, toxic cargo dumping operations, etc. Possibly, a fleet of 18 seaplanes would be required to ensure ability to launch two missions from three locations simultaneously to cover the entire North Indian Ocean. A memorandum of understanding (MoU) on the transfer of technology on this was concluded last year during the visit of Prime Minister of India to Japan. ShinMaywa is most likely to emerge as the pivot for induction of seaplanes, if approved for Indian Navy.
Multi-role Helicopter (MRH): Induction of 16 MRH is yet to receive the approval of Cabinet Committee on Security. In a new development, the two leading contenders, the US Sikorsky and European NH Industries, have been asked to extend validity of their commercial bids. There is still no movement forward on another RFP for 91 naval multi-role helicopters. The Navy is still in the process of finalising the upgrade packages for the ageing Sea Kings. The Navy has 40-odd Sea King choppers in its air wing, but the strength has come down to about 30 helicopters due to mishaps. Replacement of the Chetak helicopter fleet including meeting the Coast Guard requirements is also in the plans.