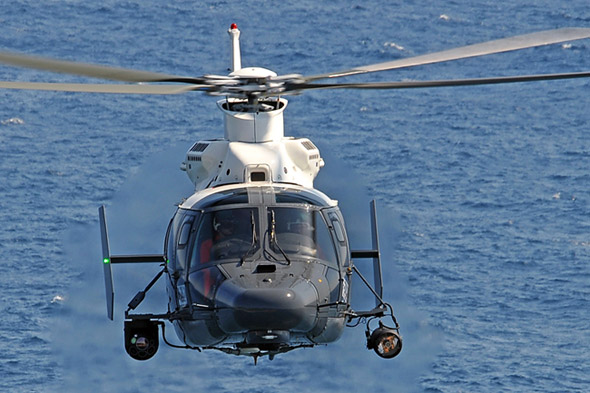 Benefitting from a strongly knitted industrial partnership of over four decades, Airbus Helicopters and PT Dirgantara Indonesia (PTDI) continue to deliver on the helicopter programmes in support of the Indonesian Armed Forces.
Together, Airbus Helicopters and PTDI have delivered one H215M and two H225M helicopters to the Indonesia Air Force, and two armed scout Fennec helicopters to the Indonesian Army. For the Indonesian Navy, the first two green basic platforms of the AS565 MBe Panther have just arrived in Indonesia for completion by PTDI. All these helicopters were delivered, with some up to one year ahead of schedule.
All these early deliveries were made possible through the strategic industrial agreement between Airbus Helicopters and PTDI. The Indonesian industrial partner PTDI will outfit these helicopters in-country with key mission equipment before delivery to the respective units in the Indonesian National Armed Forces.
"The ability to deliver ahead of schedule on several important Indonesian defence programmes requires a very strong industrial cooperation and unwavering commitment. It is imperative to have partners who share the same values and drive, which we have found one in PTDI," said Ludovic Boistot, Managing Director of Airbus Helicopters Indonesia. "We treasure the trust that the Indonesian defence ministry has placed in us, and we stay committed to providing the best solutions and services in support of the Indonesian aerospace industry."
"We are delighted to be able to deliver on our promise to our customers. The early deliveries speak of a well-rooted and dependable partnership established with Airbus Helicopters through the years," said Budi Santoso, CEO and President of PT Dirgantara Indonesia.
Contracted for 11, the Indonesian Navy's AS565 MBe Panthers helicopters are equipped by PTDI with the anti-submarine warfare (ASW) suite, which includes dipping sonar and torpedo. The first two green basic platforms arrived in Indonesia in mid March this year, for completion by PTDI and delivery to the Indonesian Navy by middle of the year.
The two Fennec rotorcraft delivered in January 2017 are the first armed scout units for the Indonesian Army. Together with the first unit delivered in 2015, these three helicopters will be used for pilot training. The remaining nine of the 12 ordered will be delivered this year.
The two H225M delivered in mid March to the Indonesian Air Force are the third and fourth of a batch of six units contracted by the customer. The remaining deliveries to the Indonesian Air Force should be completed within the next few weeks. These H225M multirole helicopters are intended for combat search and rescue (CSAR).
Airbus Helicopters and PTDI are currently working together on 11 different helicopter types, namely the H225M, H215M, AS565 MBe Panther, AS365 N3+, H135, the Fennec (AS550, AS555 and AS350), as well as the legacy platforms NAS330, NSP332 and MBO-105, for the Indonesian Presidential fleet, the Indonesian air force, army, navy, police forces, Basarnas and the STPI training centre; supporting a wide range of operational missions.