Cadet Bhavdeep Saini of Indian Naval Academy (INA) won the Gold medal in the finals of the maiden Kerala State Squash Championship held from January 27, 2017 to January 30, 2017 at CSN Squash Stadium, Palayam, Thiruananthapuram.
Cadet Bhavdeep Saini, Cadet Aatir Wakil and Cadet Shaurya under the guidance of Lieutenant Commander Rahul Shinde participated in the maiden state squash championship representing Kannur district. The event was organized under the aegis of Kerala Squash Rackets Association which is affiliated to The Squash Racket Federation of India. The event saw participants from most districts of Kerala.
Cadet Bhavdeep Saini won the finals of Kerala State Squash championship against Mr Vivek from Ernakulam district with a set score of 3 - 2 (12 — 10, 11 — 7, 9 — 11, 7 — 11 and 11 — 03). Shri Lokanath Behera, Director General of Police, Chief Guest for the award ceremony felicitated the winning cadet and gave away the Gold medal and certificate to the winning cadet.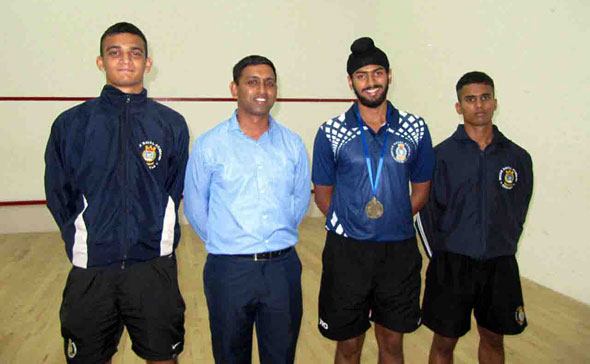 Cadet Bhavdeep Saini, Cadet Aatir Wakil and Cadet Shaurya under the guidance of Lieutenant Commander Rahul Shinde participated in the maiden state squash championship representing Kannur district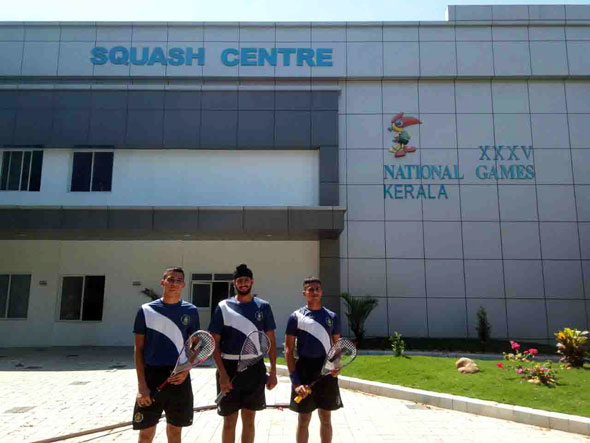 Cadet Bhavdeep Saini, Cadet Aatir Wakil and Cadet Shaurya under the guidance of Lieutenant Commander Rahul Shinde participated in the maiden state squash championship representing Kannur district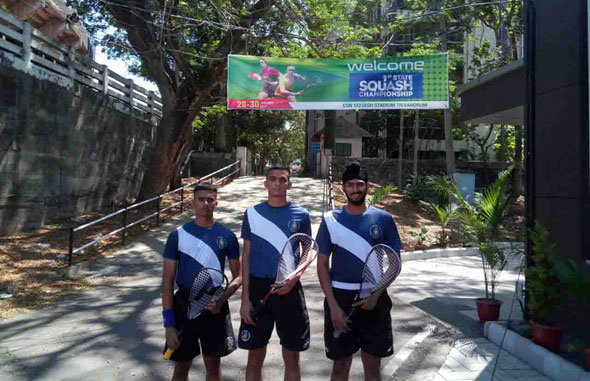 Cadet Bhavdeep Saini, Cadet Aatir Wakil and Cadet Shaurya under the guidance of Lieutenant Commander Rahul Shinde participated in the maiden state squash championship representing Kannur district
Glimpse from the finals of maiden of Kerala State Squash championship held from January 27, 2017 to January 30, 2017 at CSN Squash Stadium, Palayam, Thiruananthapuram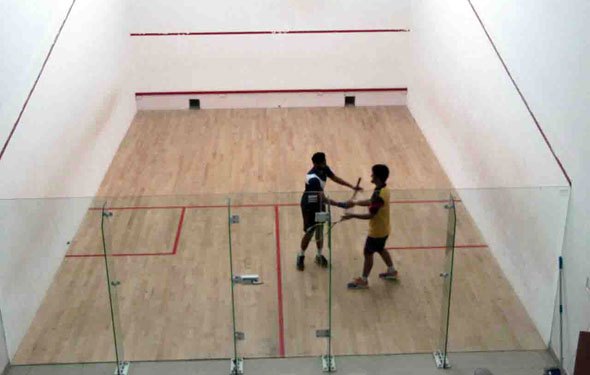 Glimpse from the finals of maiden of Kerala State Squash championship held from January 27, 2017 to January 30, 2017 at CSN Squash Stadium, Palayam, Thiruananthapuram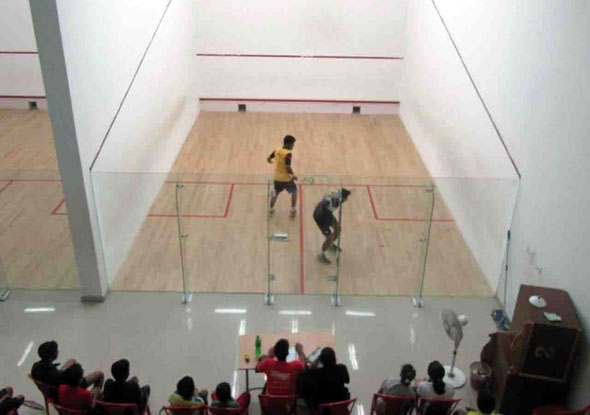 Glimpse from the finals of maiden of Kerala State Squash championship held from January 27, 2017 to January 30, 2017 at CSN Squash Stadium, Palayam, Thiruananthapuram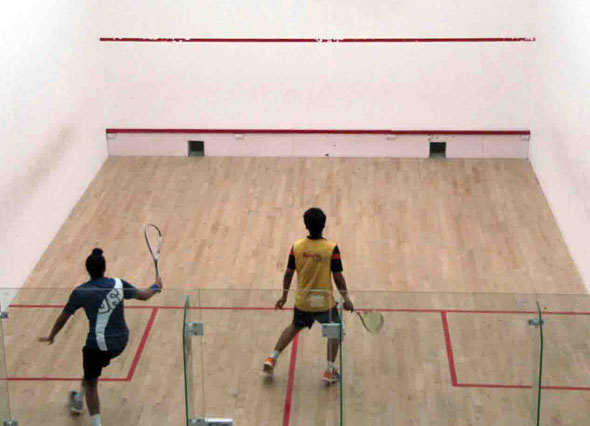 Glimpse from the finals of maiden of Kerala State Squash championship held from January 27, 2017 to January 30, 2017 at CSN Squash Stadium, Palayam, Thiruananthapuram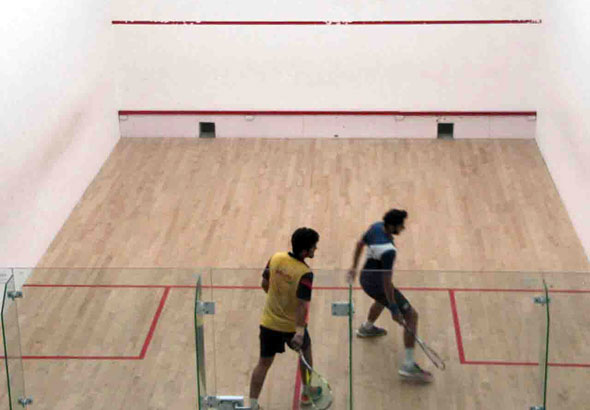 Glimpse from the finals of maiden of Kerala State Squash championship held from January 27, 2017 to January 30, 2017 at CSN Squash Stadium, Palayam, Thiruananthapuram
Glimpse from the finals of maiden of Kerala State Squash championship held from January 27, 2017 to January 30, 2017 at CSN Squash Stadium, Palayam, Thiruananthapuram
Glimpse from the finals of maiden of Kerala State Squash championship held from January 27, 2017 to January 30, 2017 at CSN Squash Stadium, Palayam, Thiruananthapuram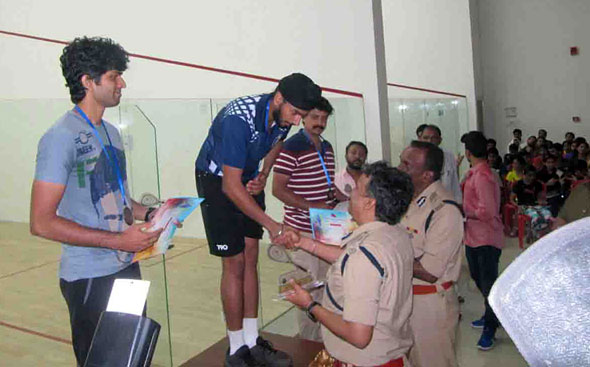 Shri Lokanath Behera, Director General of Police, Chief Guest for the award ceremony felicitated Cadet Bhavdeep Saini and gave away the Gold medal and certificate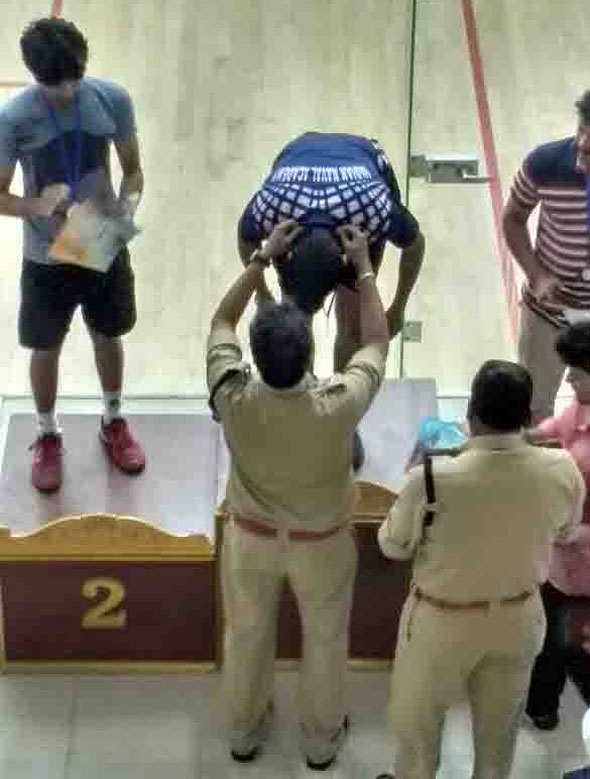 Shri Lokanath Behera, Director General of Police, Chief Guest for the award ceremony felicitated Cadet Bhavdeep Saini and gave away the Gold medal and certificate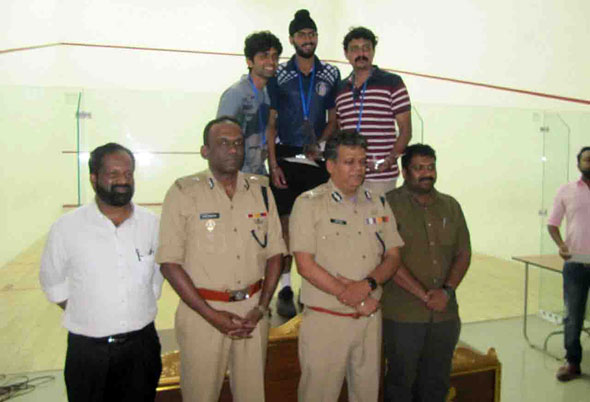 Shri Lokanath Behera, Director General of Police, Chief Guest for the award ceremony felicitated Cadet Bhavdeep Saini and gave away the Gold medal and certificate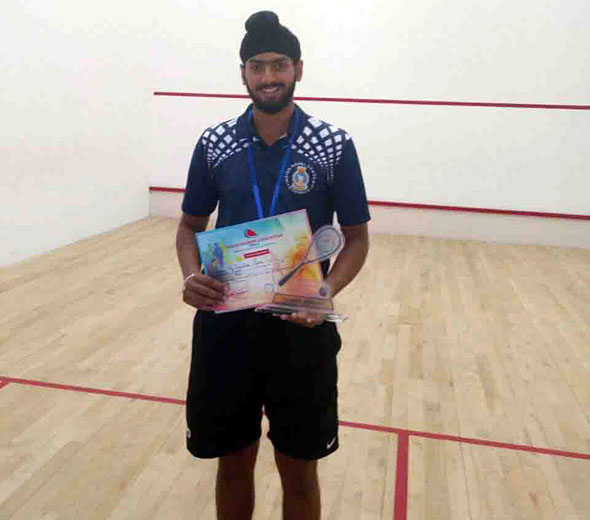 Cadet Bhavdeep Saini of Indian Naval Academy (INA) won the Gold medal in finals of maiden Kerala State Squash Championship