The Inter Squadron Cross Country Championship for Spring Term 2017 was conducted at Indian Naval Academy, Ezhimala, today, Sunday 29 January 2017. This mega event, which tests the limits of physical fortitude, indomitable spirit and will power in cadets, was flagged off by Vice Admiral SV Bhokare, AVSM, YSM, NM, Commandant, Indian Naval Academy at 0630 A.M. A large contingent of 799 cadets from the six squadrons of the Academy participated in the event, in which the cadets ran a course of 12 km across varying and arduous terrains of Ezhimala.
Braveheart Squadron emerged victors in the Cross Country Championship, while Cadet Vinay Kumar of Cheetah Squadron secured first position, clocking 43 Minutes and 25 Seconds.
Vice Admiral SV Bhokare, AVSM, YSM, NM, presented the coveted Inter Squadron Cross Country Championship trophy and individual prizes to the proud winners. He congratulated the winning Squadron and praised the mettle and physical belligerence attitude displayed by all participating cadets. In his address to the cadets he emphasised that it is the "Never Give Up" attitude that will bring greater victory especially when your body is screaming of pain and exhaustion and thy inner conscious is constantly saying that it's impossible.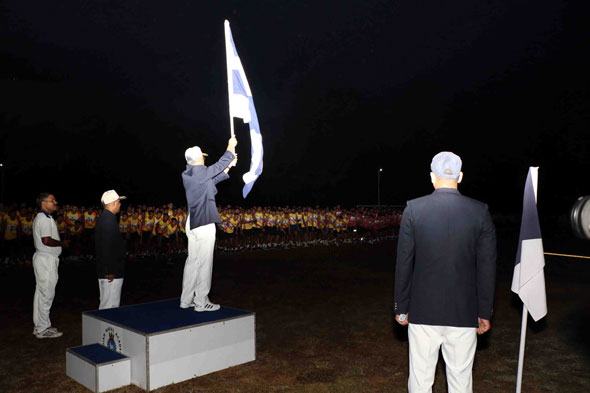 Vice Admiral SV Bhokare, AVSM, YSM, NM, Commandant, INA flagging off Inter Squadron Cross Country Championship for Spring Term 2017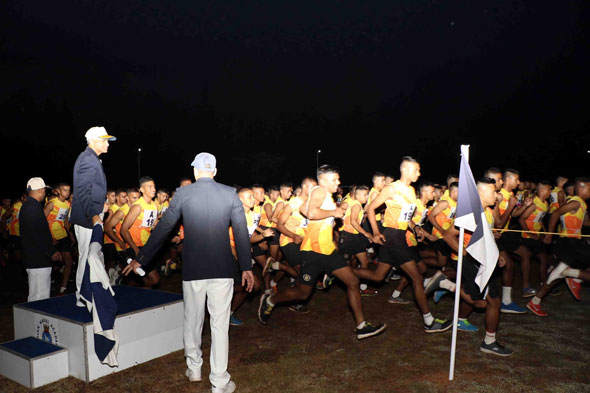 Vice Admiral SV Bhokare, AVSM, YSM, NM, Commandant, INA flagging off Inter Squadron Cross Country Championship for Spring Term 2017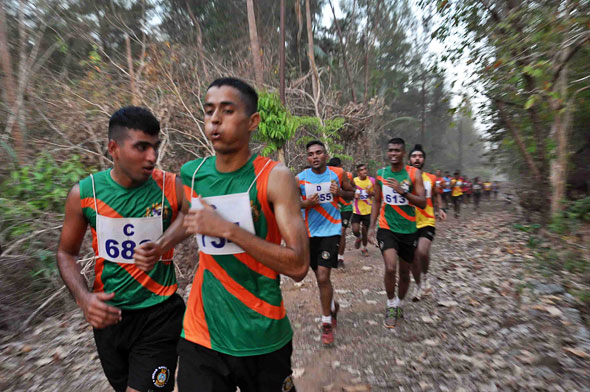 Glimpse from Inter Squadron Cross Country Championship for Spring Term 2017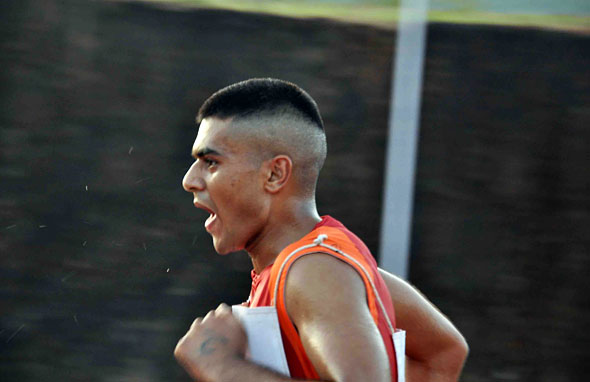 Glimpse from Inter Squadron Cross Country Championship for Spring Term 2017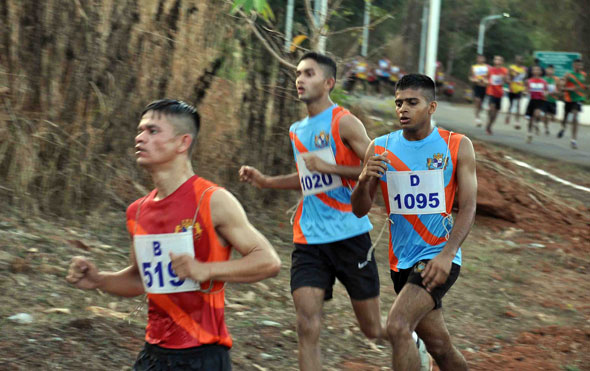 Glimpse from Inter Squadron Cross Country Championship for Spring Term 2017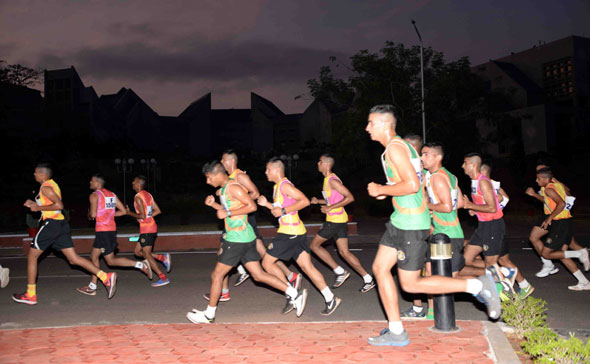 Glimpse from Inter Squadron Cross Country Championship for Spring Term 2017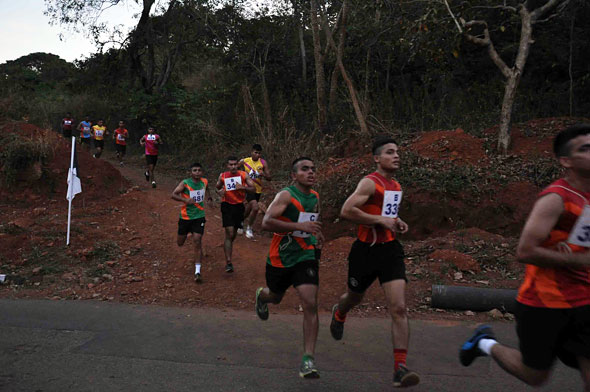 Glimpse from Inter Squadron Cross Country Championship for Spring Term 2017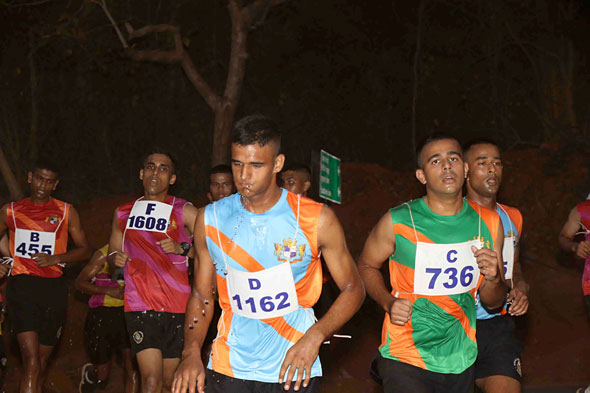 Glimpse from Inter Squadron Cross Country Championship for Spring Term 2017
Glimpse from Inter Squadron Cross Country Championship for Spring Term 2017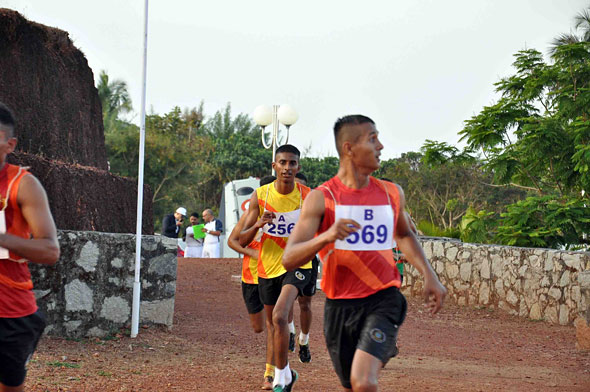 Glimpse from Inter Squadron Cross Country Championship for Spring Term 2017
Glimpse from Inter Squadron Cross Country Championship for Spring Term 2017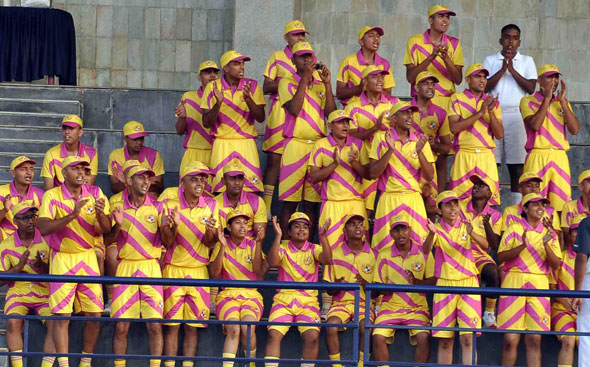 Cadets cheering for their Squadron mates during Inter Squadron Cross Country Championship for Spring Term 2017
Cadet Suraj Bhatnagar of Cheetah Squadron being congratulated for winning the Bronze Medal by Vice Admiral SV Bhokare, AVSM, YSM, NM, Commandant, INA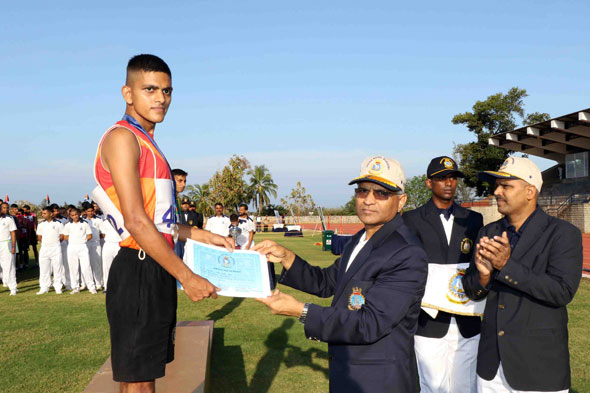 Cadet Ankit Gaur of Braveheart Squadron being congratulated for winning the Silver Medal by Vice Admiral SV Bhokare, AVSM, YSM, NM, Commandant, INA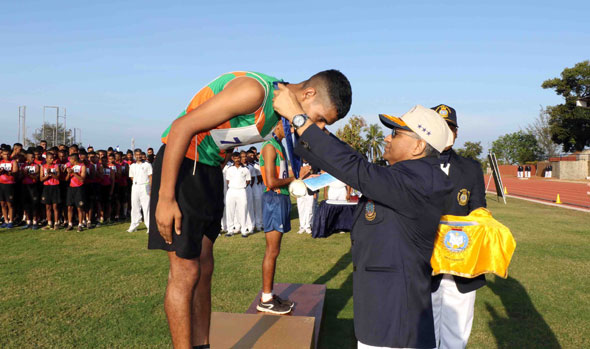 Cadet Vinay Kumar of Cheetah Squadron being congratulated for winning the Gold Medal by Vice Admiral SV Bhokare, AVSM, YSM, NM, Commandant, INA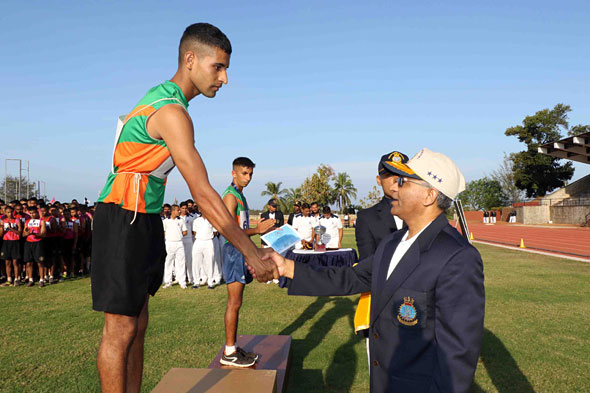 Cadet Vinay Kumar of Cheetah Squadron being congratulated for winning the Gold Medal by Vice Admiral SV Bhokare, AVSM, YSM, NM, Commandant, INA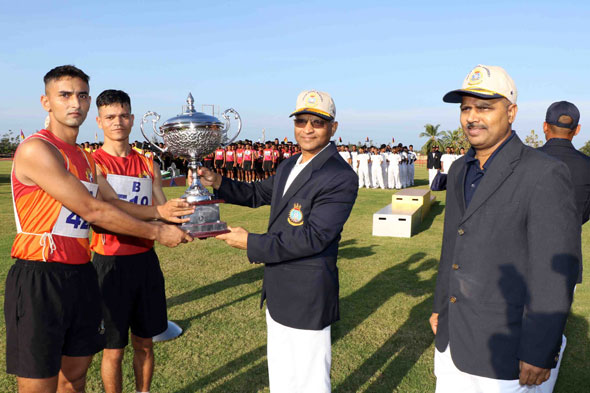 Vice Admiral SV Bhokare, AVSM, YSM, NM, Commandant, INA presenting the Inter Squadron Cross Country Championship Trophy to Braveheart Squadron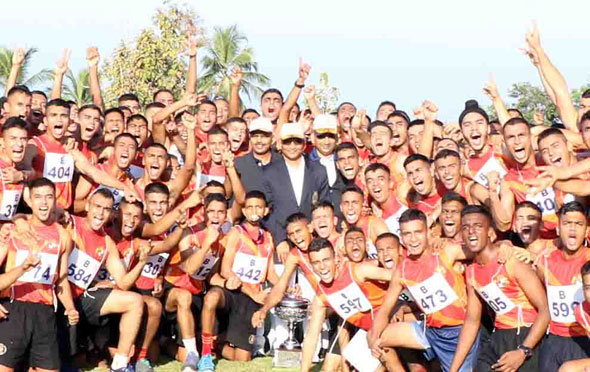 Jubilant cadets of Braveheart Squadron with Inter Squadron Cross Country Championship Trophy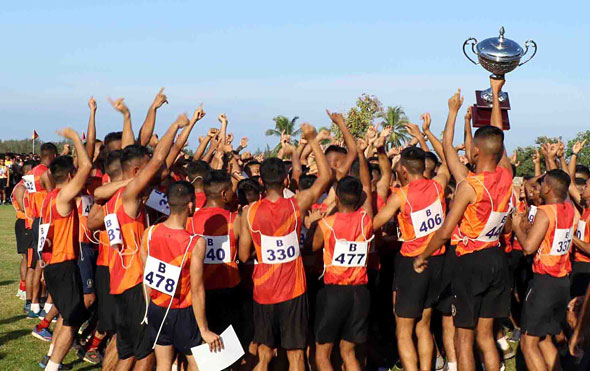 Jubilant cadets of Braveheart Squadron with Inter Squadron Cross Country Championship Trophy