In commemoration of India's 68th Republic Day, a ceremonial parade was held at Indian Naval Academy (INA). The parade was reviewed by Vice Admiral SV Bhokare, YSM, NM, Commandant, INA.
A ceremonial guard comprising 50 cadets along with 28 platoons commanded by Academy Cadet Captain Ashutosh Singh participated in the parade. Earlier wreath was placed by Vice Admiral SV Bhokare, at 'Prerna Sthal' War memorial and two minutes silence was observed.
During his address, the Commandant greeted the attendees on the auspicious occasion and motivated the cadets to work towards professional excellence and pride. He reiterated that professional knowledge and competence are absolutely necessary traits that every aspiring military leader must possess. He urged all personnel of the station to rededicate themselves to the cause and serve the nation. He advised all personnel to discharge their duty responsibly and continue to make the Navy and the country proud.
The parade culminated with the march past by the platoons. The families and children of all personnel of INA witnessed the impressive parade. A station get together and 'Barakanna' - a traditional meal for all Naval and Defence civilian personnel of the station was also organised as part of Republic Day celebrations.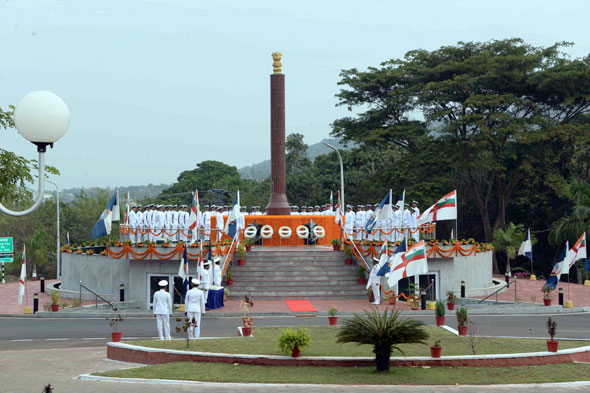 Wreaths were placed by Vice Admiral SV Bhokare and Senior Officers at 'Prerna Sthal' War memorial and two minutes silence was observed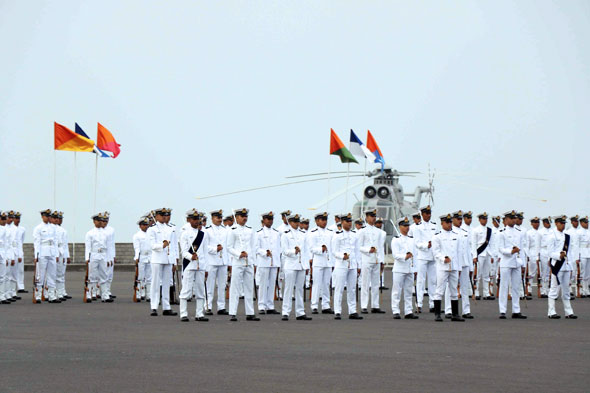 A ceremonial parade was held at Indian Naval Academy to commemorate the 68th Republic Day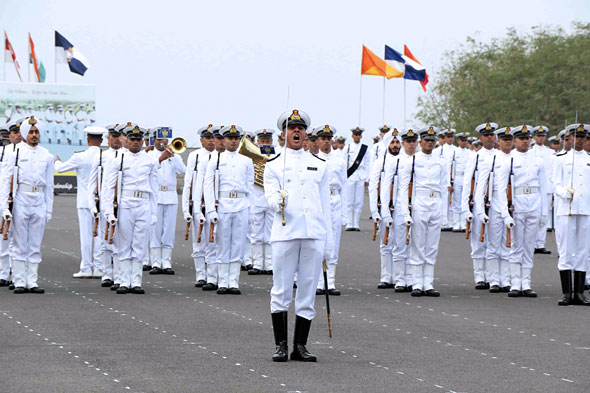 Glimpse from the ceremonial parade held at Indian Naval Academy to commemorate the 68th Republic Day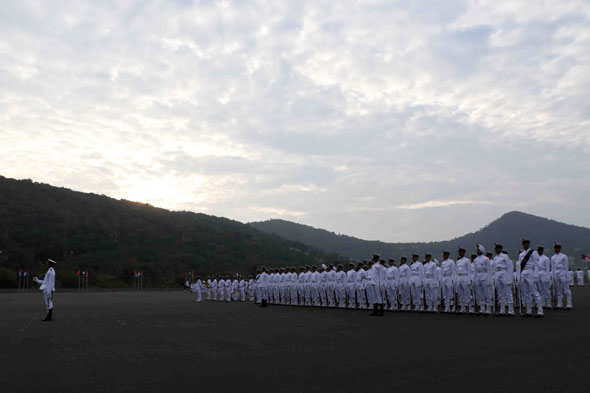 Glimpse from the ceremonial parade held at Indian Naval Academy to commemorate the 68th Republic Day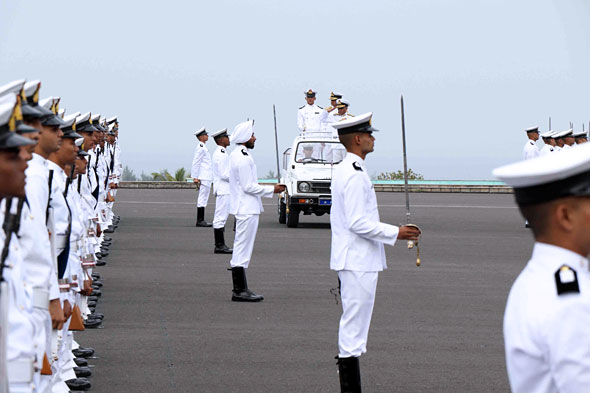 Glimpse from the ceremonial parade held at Indian Naval Academy to commemorate the 68th Republic Day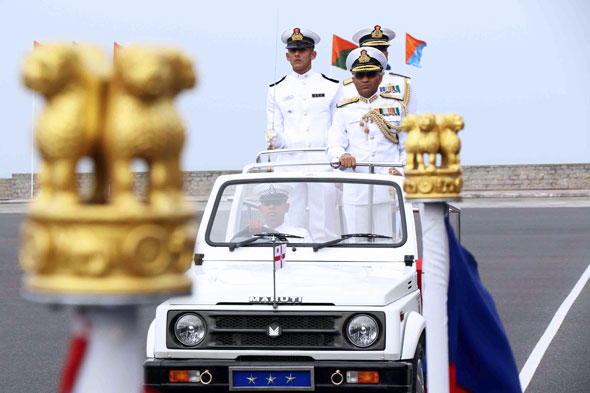 Glimpse from the ceremonial parade held at Indian Naval Academy to commemorate the 68th Republic Day
Glimpse from the ceremonial parade held at Indian Naval Academy to commemorate the 68th Republic Day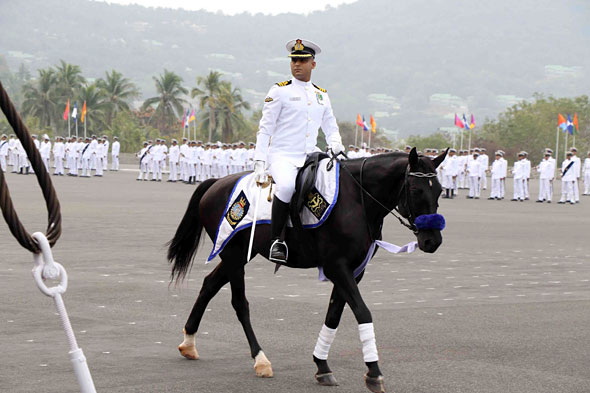 Glimpse from the ceremonial parade held at Indian Naval Academy to commemorate the 68th Republic Day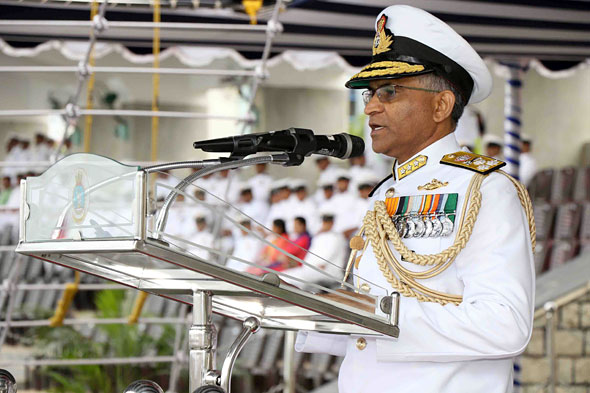 Vice Admiral SV Bhokare, Commandant, INA greeted the attendees on the auspicious occasion and motivated all personnel to discharge their duty responsibly and continue to make the Navy and the country proud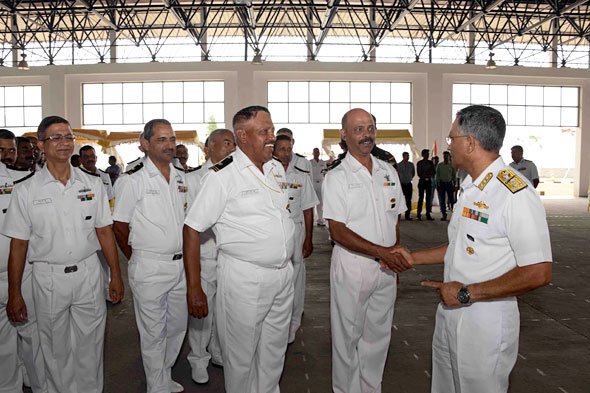 Vice Admiral SV Bhokare, Commandant, INA interacting with Naval personnel, DSC Personnel, Army Personnel, MLA and peoples representatives and Defence Civilian Personnel during 'Barakanna'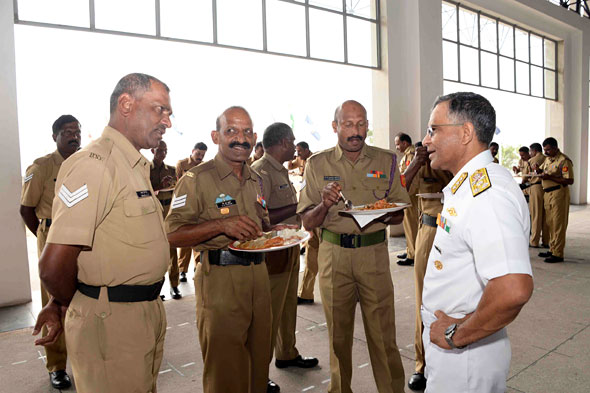 Vice Admiral SV Bhokare, Commandant, INA interacting with Naval personnel, DSC Personnel, Army Personnel, MLA and peoples representatives and Defence Civilian Personnel during 'Barakanna'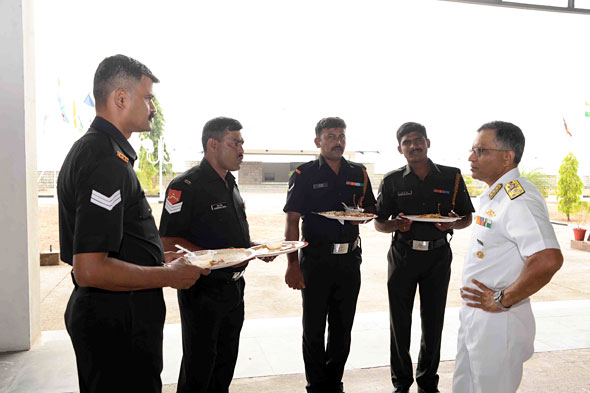 Vice Admiral SV Bhokare, Commandant, INA interacting with Naval personnel, DSC Personnel, Army Personnel, MLA and peoples representatives and Defence Civilian Personnel during 'Barakanna'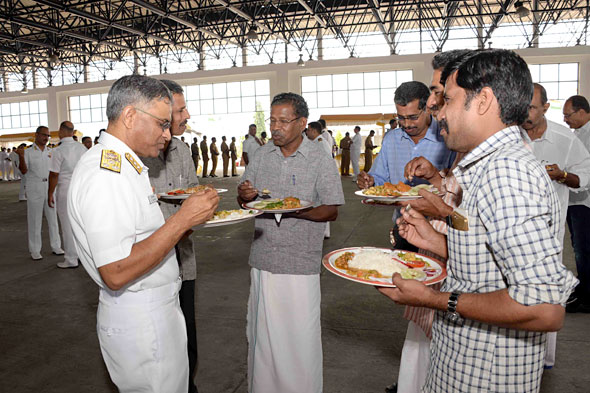 Vice Admiral SV Bhokare, Commandant, INA interacting with Naval personnel, DSC Personnel, Army Personnel, MLA and peoples representatives and Defence Civilian Personnel during 'Barakanna'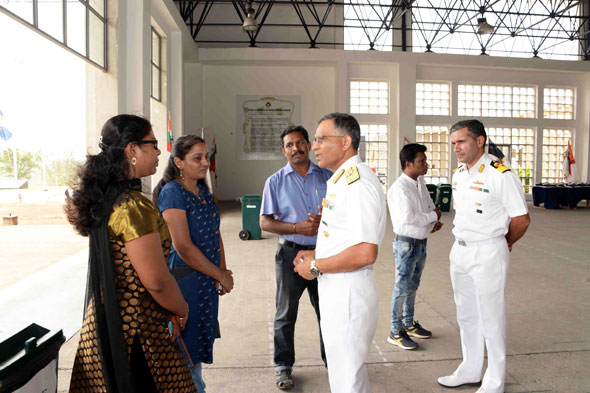 Vice Admiral SV Bhokare, Commandant, INA interacting with Naval personnel, DSC Personnel, Army Personnel, MLA and peoples representatives and Defence Civilian Personnel during 'Barakanna'