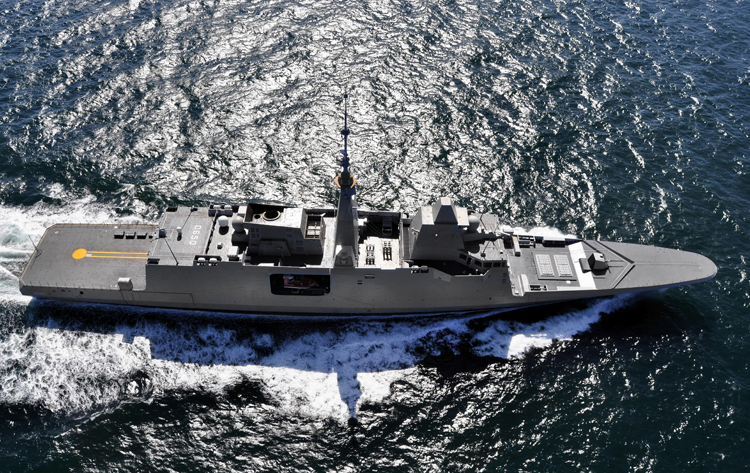 FREMM frigate
Naval Group and Fincantieri welcome today's decision of the French and Italian governments to launch a joint process paving the way for the future creation of a progressive alliance in the naval defence sector.
The two groups will play a key role in the steering committee that will be launched within the next few days with the objective to define by June 2018 a roadmap detailing the principles of the future alliance.
Furthermore, the agreement reached today by the two Governments on the shareholding structure of STX France foreseeing the presence of both Naval Group and Fincantieri represents a first important step and an opportunity to go forward in naval cooperation.
Naval Group CEO Hervé Guillou and Fincantieri CEO Giuseppe Bono declared: "Our two groups have already successfully cooperated on the Horizon and FREMM frigates programs and we look forward to achieving together our European ambition while serving our international development on a growing competitive naval defence market and continuing to support the Italian and French navies."