A month-long Defence Correspondents Course (DCC) – 2017 attended by 34 journalists drawn from a cross-section of media from the Nation got underway at the Maritime Warfare Centre (MWC), Visakhapatnam, today, August 28, 2017. Vice Admiral Atul Kumar Jain, AVSM, VSM Chief of Staff, Eastern Naval Command delivered the inaugural address. Shri Nitin Wakankar, Additional Director General (Media & Communication), Ministry of Defence gave an overview of the course.
The first phase of the course consists of the Navy and Inter-Services capsule which is being conducted at Visakhapatnam. A 'Day at Sea' on board a Eastern Fleet ship, visit to a submarine, other important naval establishment and Naval Science and Technological Laboratory (NSTL) are included in the Navy capsule. This will be followed by Air Force and Army capsules at Ambla (Haryana) and Tezpur (Assam) respectively. A 'Forward Area Tour' (FAT) in Tawang, Arunachal Pradesh is also included in the army capsule.
DCC is conducted annually by Directorate of Public Relations (DPR), MoD for journalists from the print and electronic media, to acquaint them with the nuances of the armed forces to help them become specialist Defence journalists. Eminent speakers and Defence experts from the three Services, DRDO and Coast Guard among others will share their expertise and views with the journalists on varied military subjects.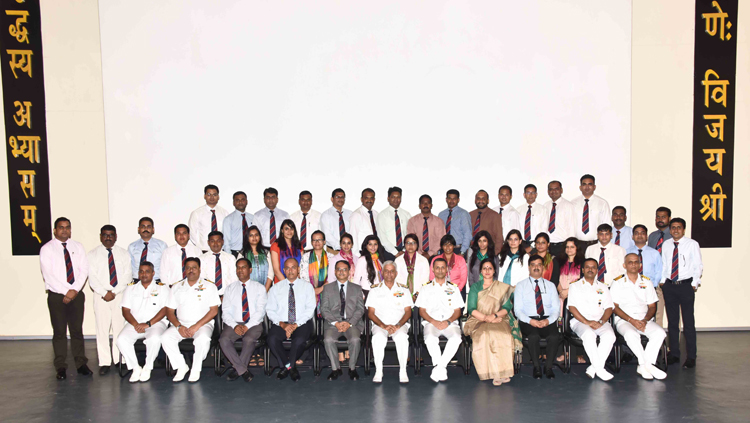 Participants of the Defence Correspondents Course - 2017