June 10, 2015: Another major milestone was crossed in defence shipbuilding when the first indigenous aircraft carrier to be christened as INS Vikrant was undocked on completion of structural work at the Cochin Shipyard Ltd. on Wednesday, June 10, 2015.
Vikrant, weighing about 22,000 tonnes now enters important phase two during which she is to be outfitted for duration of about one and a half years. On culmination of complex and tedious outfitting work, the next phase of basin and sea trials will commence.
"Almost 90 per cent of works below the fourth deck, all underwater works, is over. Major equipments have gone in. Cabling, piping, electrical works, heat and ventilation works will take place now. Delivery of systems and components for the aviation complex designed by the Russian Nevoskoie design bureau is expected anytime now," said an official.
The second phase of work on the carrier is expected to be complete by 2017 and the ship is expected to be commissioned by end 2018.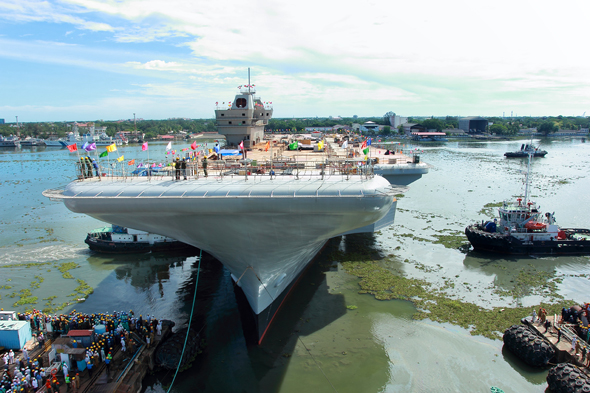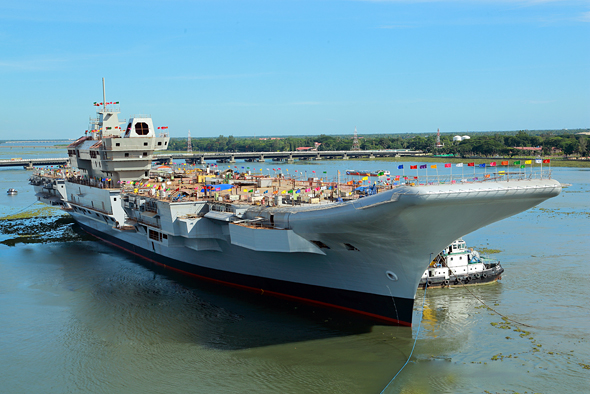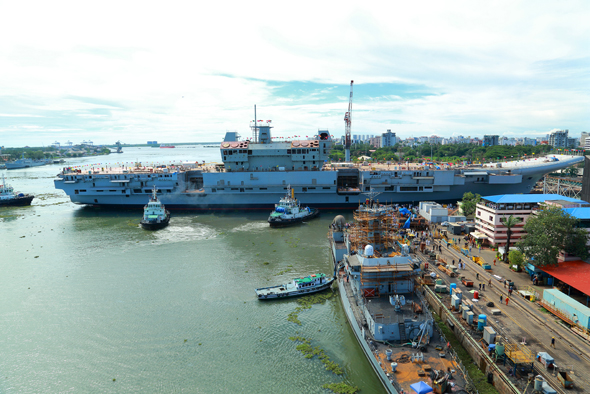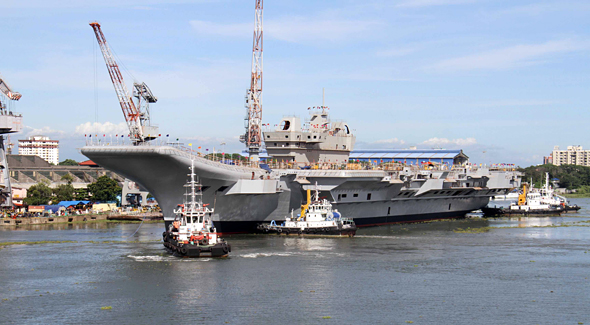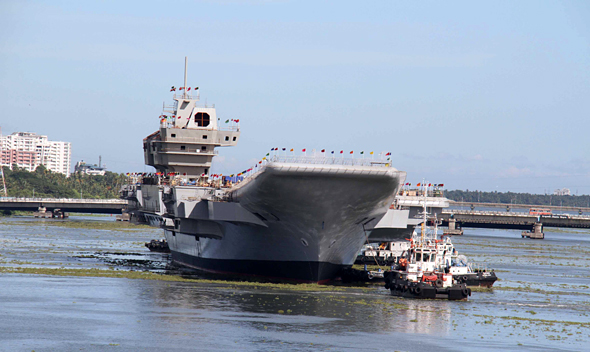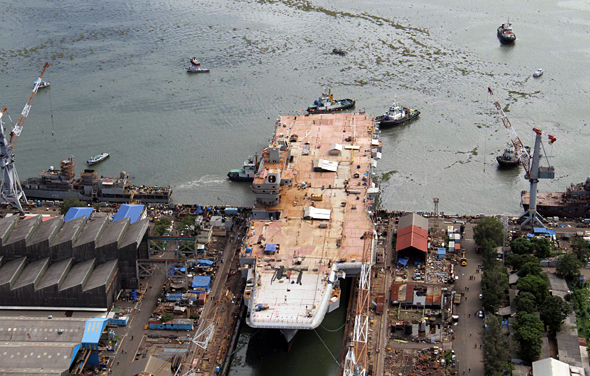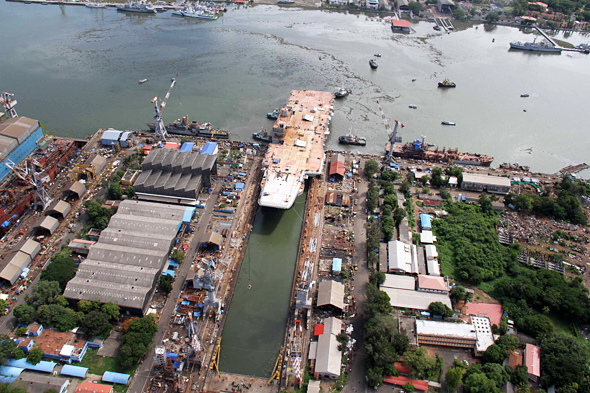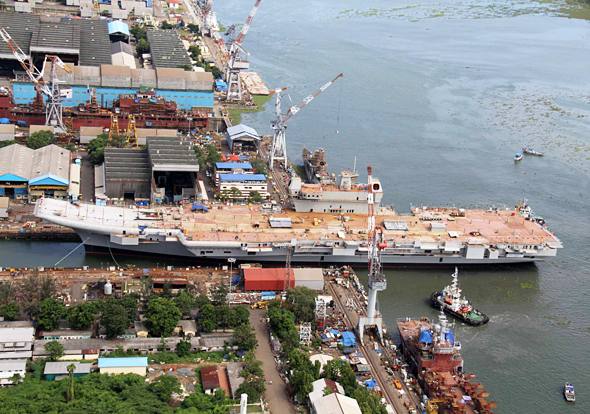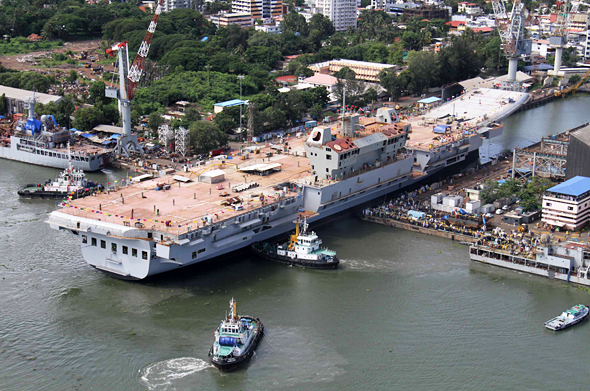 Photo Credit: PRO (Defence), Cochin Shipyard Ltd