Exclusive
Indian interest in V-22 Osprey intensifies

By SP's Special Correspondent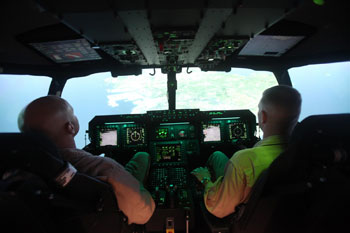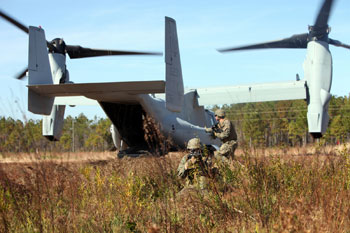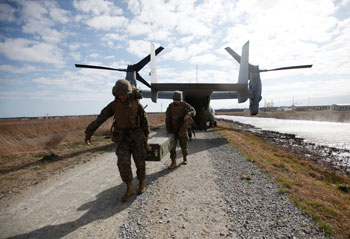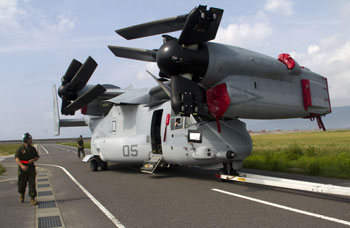 March 04, 2013:
The Indian armed forces appear ready to consider the Bell-Boeing V-22 Osprey as a possible future platform. What began as a preliminary interest in the world's only operational tilt-rotor aircraft, has blossomed into a specific set of missions that the Indian services have flagged as possible future Osprey roles in India. While it has been known for a while that the Indian Navy has shown preliminary interest in the Osprey as a potential carrier-borne AEW&C platform (and therefore for carrier on-board delivery), it is now known that the Indian Air Force has asked for briefings on the aircraft for the combat search & rescue (CSAR) and special forces roles.
The Indian forces have also flagged specific queries about the V-22's ability to fly to the country's island territories in the Bay of Bengal and Arabian Sea. The platform's unfuelled range has elicited sharp interest. After acquiring the C-130J for the special operations role, the IAF is now extremely keen on considering the hugely flexible tilt-rotor role as it expands its special forces capability in tandem with the Army.
IAF sources informed SP's, "After a shaky start, the V-22 is now a proven platform with the US Marine Corps and it has demonstrated its capabilities well in Iraq and Afghanistan. We have requested preliminary information based on certain scenarios which we have arrived at, which could possible be addressed by a tilt-rotor aircraft like the V-22." A team from Bell and Boeing held unofficial briefings with Indian armed forces officials at the recently Aero India 2013 show in Bengaluru.
The US Marine Corps uses the V-22 for combat assault, amphibious assault and sustained land operations, while the US Air Force CV-22 is for for long-range special operations and contingency operations. The Indian Air Force would be interested in all of these missions for a possible special operations role in the future, as also for humanitarian relief.